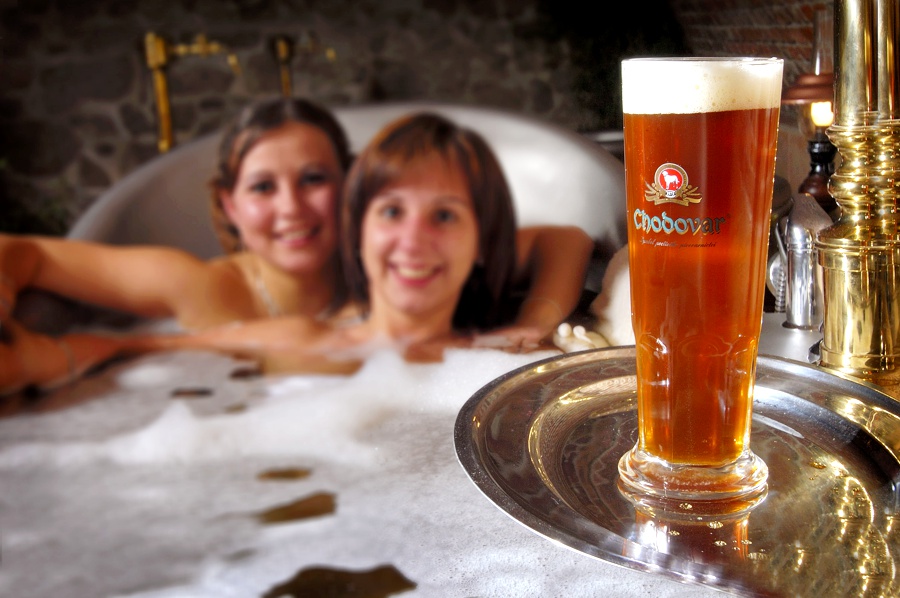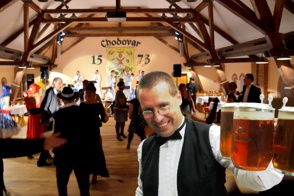 Chodovar is a family-run brewery in Chodová Planá. The famous Czech beer has been brewed here for at least 500 years, using the resources of Bohemian nature. Today's modern brewery offers not only a tour of it's technical equipment and brewing procedures but also one of a kind experince: the original beer spa. On our trip to Chodová Planá you'll be able to experince both. Bathing in the beer is included. No swimming suit needed.
Price: 75 EUR
Teplá monastery and Chateau Bečov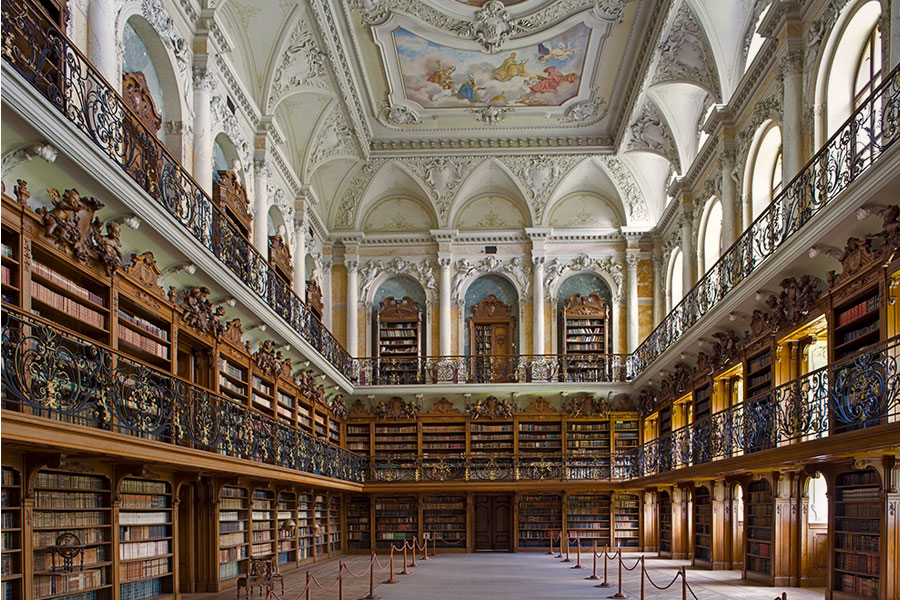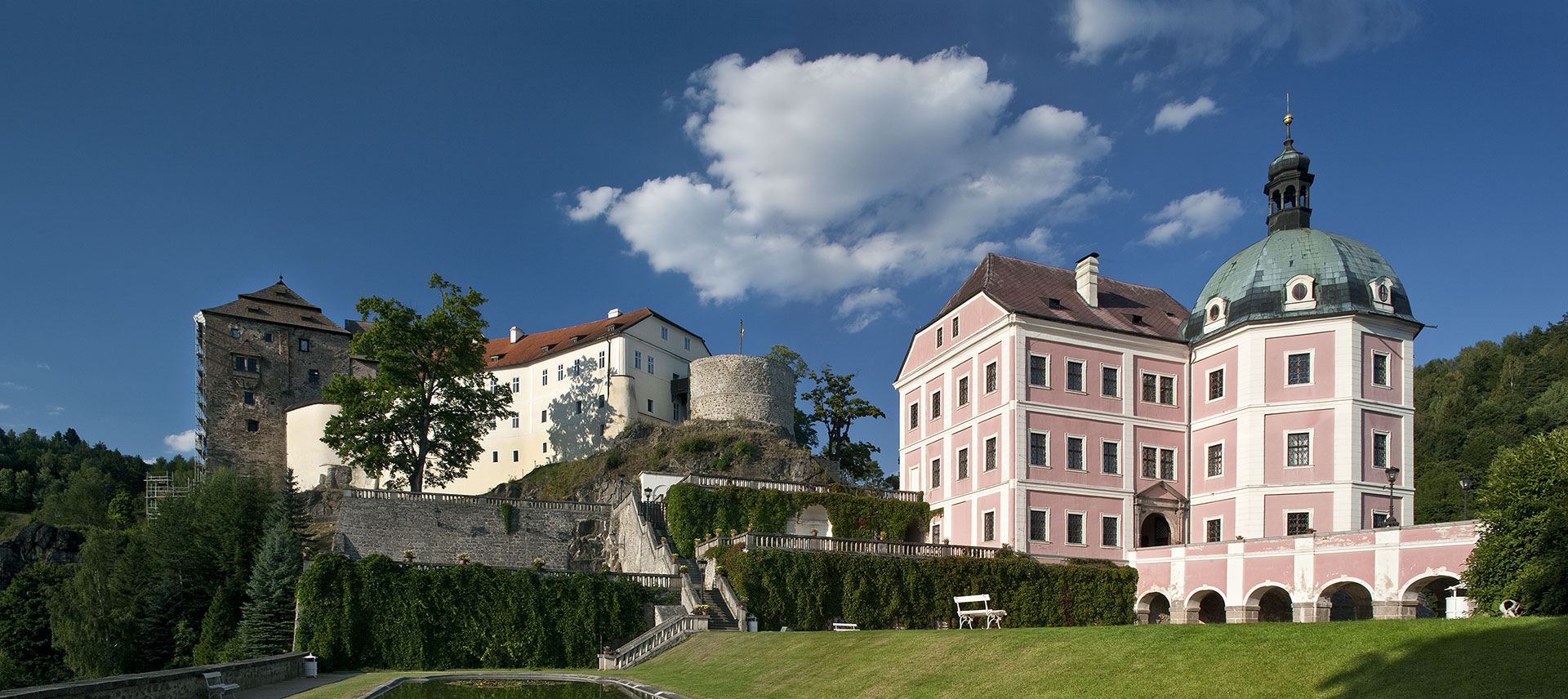 A Premonstratensian monastery in Teplá near Mariánské Lázně was founded by Squire Hroznata, a Czech nobleman. The 800 years old building is still used by a community of monks and it remains home to what's considered to be the most important monastery in West Bohemia. Besides it's captivating architecture, we'll be able to experience the tour of the abundant historical library and interiors of local church. If you're interested in old literature and religion, this might be a place for you.
Chateau Bečov is a unique piece of Baroque architecture located near Mariánské Lázně. In close proximity you can visit a breathtaking shrine of St. Maurus which is, along with the crown jewels, one of the goldsmith's most valuable monuments in the Czech Republic. The shrine is kept protected in a specifically modified environment and can only be visited in small groups at a time.
After seeing the shrine, we'll continue our tour of Bečov at the local botanical garden. Those who aren't interested in botany might want to enjoy a simple walk around the lovely town of Bečov to enjoy it's cafés, restaurants and the overall ambiance of the place.
Chateau Kynžvart and Kladská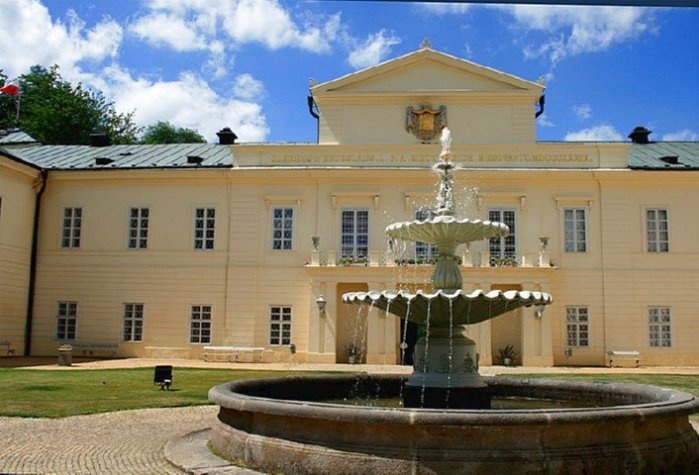 Chateau Kynžvat was built as a summer-residence of Chancellor Metternich. It is filled with many collections of art, coins, weapons, books and prints, many curiosities including personal things of famous historical persons. A tour of representative chateau interiors which we will be visiting includes valuable arts from the Metternichs´s possession, the tour of Kynžvart chapel and many more.
Kladská - one of the most beautiful places in the Cheb District is Kladská Lake and its Hunting Lodge, located in one of the most significant locations within the Slavovský Forest Protected Landscape Area.
Price: 35 EUR
Karlsbad and castle Loket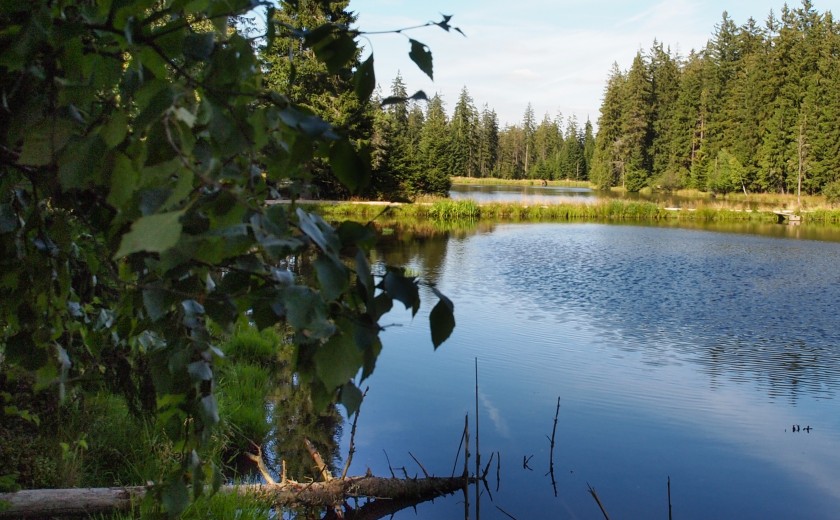 Karlovy Vary is the site of numerous hot springs (13 main springs, about 300 smaller springs, and the warm-water Teplá River), and is the most visited spa town in the Czech Republic. The historic city centre with the spa cultural landscape is well preserved and is protected by law as an urban monument reservation. It is the largest spa complex in Europe. In 2021, the city became part of the  UNESCO.
Loket castle is a 12th-century Gothic style castle about 12 kilometres (7 mi) from Karlsbad on a massive rock. It is surrounded on three sides by the Ohře river. Once known as "the Impregnable Castle of Bohemia", because of its thick walls, it is one of the oldest and most valuable historical stone castles in the Czech lands.
Price: 35 EUR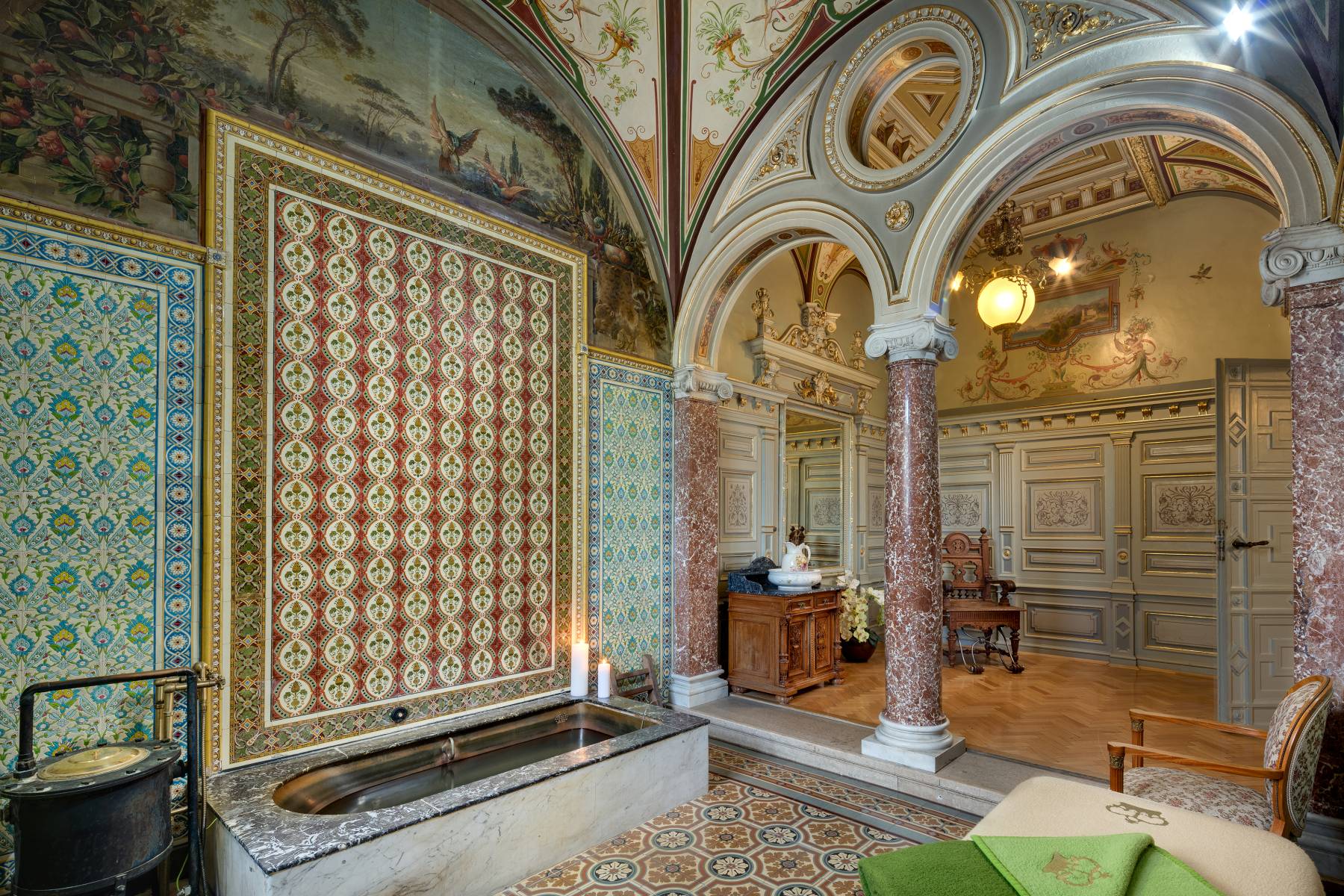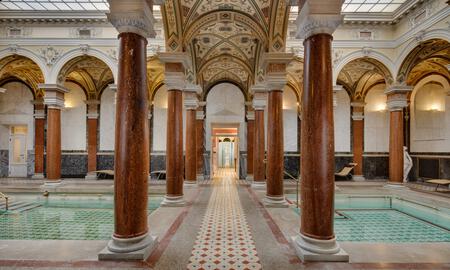 You will go throu the Ensana hotel complex with the English guide.
Free, Wednesday  3 PM, meeting point  at the registration desk